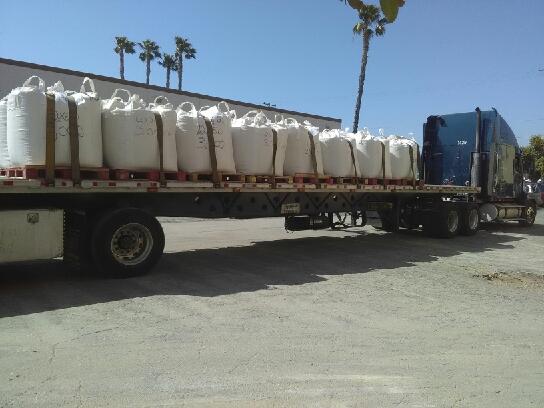 GlassBlast was started with the goal of making sure the blast media user stays ahead of future industry sandblasting regulations. Manufactured glass for sandblasting was expensive and not competitive with sand and slags. Recycled glass could be used in sandblasting. A 100% post-consumer waste product processed in the local markets to assure minimal environmental impact was available. We wanted customers to have access to a product that will always be approved and available for their sandblasting needs. Using crushed glass for sandblasting meet those requirements.
The founders of GlassBlast have individually over thirty years experience each in the North American construction products and wholesale distribution business. From humble beginnings in California we have previously built nationwide operations with the primary focus on customer service. A keen understanding of the need for product quality, consistency, delivery and problem solving are the keys to satisfied customers. We are here to answer all your questions and concerns. Also, we would love to hear any ideas or suggestions on alternative uses you may have for recycled glass. Please contact us directly at Rik@glassblast.com 
GlassBlast is one of the largest sellers of glass for sandblasting in North America and annually recycles over 4000 tons of glass. Major markets include fillers for epoxy and concrete with a large portion that goes into abrasives for sandblasting. Our Abrasive Division markets glass abrasives which are produced from 100% recycled bottle glass.
The use of post-consumer glass directly benefits the environment by increasing landfill space, and the glass-based products are chemically non-toxic and inert, making it safe to use in many industrial and even consumer products. GlassBlast is committed to using fact based marketing and sales strategies, a devotion to product quality, national availability and superior customer service to build well known, branded product.
GlassBlast has already become a nationally recognized expendable abrasive in surface preparation. This crushed glass abrasive is used for sandblasting projects from ships and bridges to log homes. Lead paint removal and concrete texturing are other types of sandblasting projects GlassBlast is used on.
GlassBlast is safer for workers than many other abrasives on the market in the dust from blasting. Crushed Glass also does not contain unsafe levels of Crystalline Silica. Dustless Sandblasting machines use mostly GlassBlast as a abrasive media.
GlassBlast headquarters is in Tustin, California where all sales and logistics functions are coordinated through our network of distributors and glass abrasive plants throughout the United States. GlassBlast abrasives are currently manufactured and available at the following locations:
Rancho Cucamonga, CA., Chula Vista, CA, Hayward, CA., Bakersfield, CA., Wilson NC, Houston, TX., Fairfield, CA., Commerce, CA., Rocklin, CA., Las Vegas, NV., Reno, NV., Portland, OR. More locations are planned.
GlassBlast is also available on line at:
Abrasiveblastequipment.com  Kleenblast.com  Constructionsupplysourcing.com